Generations of change in the blink of an eye.
Travel through time and interact with the technology from 1898. Then turn a corner and find yourself generations later - in 1962 - in that same town.
In just sixty-four years, telegraphs gave way to television, Morse code to telephones, farmer's markets to TV dinners. Stand on the corner of Hope Street and Fear Street in Progress and wonder: what will the future bring?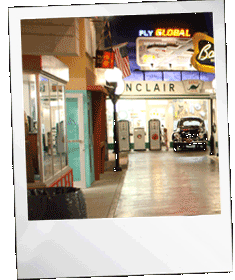 Explore an American street
at two different times in history
Brick and wood give way to pavement and stainless steel, parking meters replace hitching posts, a livery stable vanishes and a gas station goes up in its place. How many examples of technological change can you discover in Progress?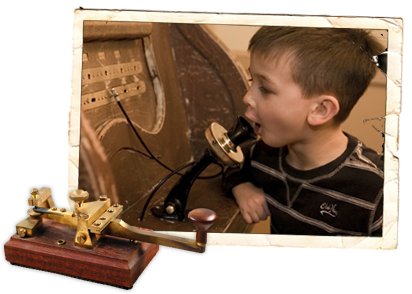 Send a telegram, become a TV star, or browse the stores of yesterday.
Walking through Progress is more than just a stroll down memory lane. Send a telegram in the Amalgamated Telegraph Office, try your hand at nineteenth-century toys and games, and pose for a picture in a carriage. Step around the corner into 1962 and "serve up" diner fare, squeeze into a phone booth, then broadcast the evening news in the WNWS television studio.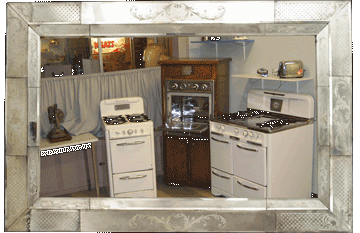 See how innovation changed our lives
The march of technological innovation reshapes our lives, our cities, and our society. These changes may be difficult to detect from one day to the next. Yet in less than a century, they can make the familiar unrecognizable. Will diminishing supplies of fossil fuels make today's gas stations seem as quaint as a nineteenth-century livery stable? Will you even recognize the Columbus of 2076?