A Magical World of Water
Mighty Poseidon reigns over a mythical playground symbolizing the ancient stories of the sea. Explore the physical nature of water through laminar streams, eroding sand, and energetic waves. Ocean's sparkling world of water will delight all ages.
Based on real ocean exploration technology, enter a research habitat and use real technology such as submersibles, sonar, and remote operated vehicles to explore the wonders of the worlds under the sea. Tie the power and majesty of the oceans to the world around us.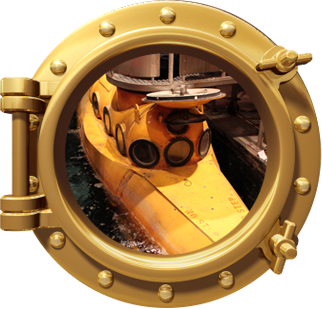 Command an underwater ROV and climb in a mini-sub
Exploring the extreme environment of the deep sea requires special technology. Enter a research habitat based on real ocean laboratories. Climb into an actual submarine, learn how sonar works, and "fly" a remote operated vehicle (ROV) as you explore the wonders of the undersea world.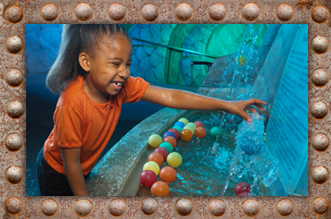 Learn about the power and properties of water
Learn what waves are, how they form, and how they affect sand and shore at the Wave Tank, 14-foot interactive tank filled with 1,000 pounds of water and 150 pounds of sand. Try out a Water Cannon and play with laminar flow—a hypnotic variety of fluid flow that takes place when a stream of water is undisturbed by air turbulence. At the Water Bells, learn about cohesion, the characteristic that seems to make water mysteriously "sticky."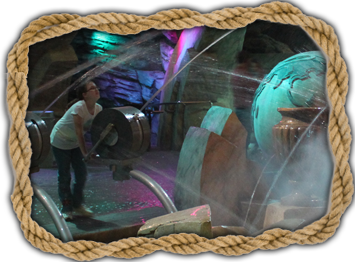 Get wet or stay dry, you decide!
What would a water exhibit be without a chance to get wet? Ocean offers plenty of chances to splash, splish, and play with water. Not big on getting wet? There's lots to learn about our watery world in Ocean while keeping dry.
Lily Pad Sponsor: