Crank the Biggest Gadget of All: Your Brain!
Gadgets solve problems, do work, and make us laugh. Try to lift your own weight in the pulley chair, and build a bridge. Try hands-on challenges in the Gadgets Café. Take in a show on the Gadgets Stage for a guided exploration of physics, chemistry, engineering, and energy.
Warning: sometimes science can be loud!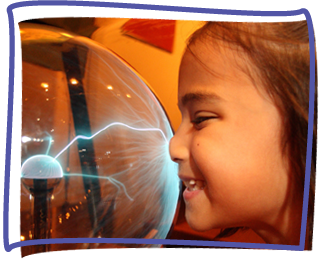 Explore motion, mechanics, and more
Put gravity, compression, tension, and torque to work as you build a model bridge to cross a canyon, then test your creation to see if it can stand the pressure. At the Pulley Chair, use simple machines to overcome gravity and lift yourself off the ground.